Would You Like the Chest Size and Shape You've Always Dreamed Of?
….
without worrying

about if it looks natural?

If you'd like a full, natural shape to your chest, then this may be the most important message you'll read today.

Here's why:

Cosmetic Breast Surgery Can Noticeably Change the Shape and Fullness of Your Breasts

What if I told you Cosmetic Breast Surgery can give you results that will thrill you for years?

Would you believe me?

Well, it's true.

Imagine waking each morning, looking in the mirror, and seeing the chest size and shape you've always dreamed of…..

Imagine hitting the beach in that bikini you've been afraid to wear…..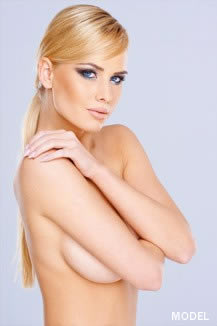 How would you feel?
Who would be wondering what's different about you?
Because it's time to do something for yourself, right?
You want to look and feel your best.
You want people to notice your sleek, sexy shape.
You want to enjoy life to the fullest…..
And that really is one of the best things about Cosmetic Breast Surgery:
Beautiful, Natural Results Can Be Yours!
While opinions vary on ideal breast size and shape, the popularity of cosmetic breast surgery is a testament to the number of women who are unhappy with their breasts in some way.
With breast enhancement and rejuvenation, women can achieve more youthful, sensual contours to the breasts and improve a number of issues they may be having with their appearance. Whether you are looking to add size and fullness to the breasts, restore more youthful contours and lift saggy breasts, or reduce the size of breasts that may be too large for your body frame, Doctor Petrungaro can perform breast surgery that can give you beautiful, natural-looking results while producing minimal pain and downtime.
Please follow the links below for more information on our cosmetic breast procedures, and contact Petrungaro Plastic Surgery to schedule a consultation.
Request a Consultation with Dr. Petrungaro (219) 836-1163